DEIMS-SDR (Dynamic Ecological Information Management System - Site and dataset registry) is an information management system powered by eLTER. It allows you to discover long-term ecosystem research sites around the globe, along with the data gathered at those sites and the people and networks associated with them. DEIMS-SDR describes a wide range of sites, providing a wealth of information, including each site's location, ecosystems, facilities, parameters measured and research themes. It is also possible to access a growing number of datasets and data products associated with the sites.

All site records can be referenced using unique identifiers that are generated by DEIMS-SDR. It is possible to search for sites via keyword, predefined filters or a map search. By including accurate, up to date information in DEIMS, site managers benefit from greater visibility for their site or site platform, which can help attract funding to support site investments.
Aim
DEIMS-SDR belongs to the service components of the emerging eLTER Research Infrastructure. While being used as eLTER site registry it also offers services to European peers and the global user communities to the possible extent. As a result of these efforts DEIMS-SDR has grown to one of the globally most comprehensive catalogues of environmental research and monitoring facilities, featuring foremost but not exclusively information about all LTER sites on the globe and providing that information to science, politics and the public in general.
Details about the system
If you are interested in more in-depth information about the system and its architecture, please refer to these papers:
Wohner, C., Peterseil, J., Poursanidis, D., Kliment, T., Wilson, M., Mirtl, M., & Chrysoulakis, N. (2019). DEIMS-SDR – A web portal to document research sites and their associated data. Ecological Informatics, 51, 15–24. https://doi.org/10.1016/j.ecoinf.2019.01.005
Wohner, C., Peterseil, J., Genazzio, M. A., Guru, S., Hugo, W., & Klug, H. (2020). Towards interoperable research site documentation – Recommendations for information models and data provision. In Ecological Informatics (Vol. 60, p. 101158). Elsevier BV. https://doi.org/10.1016/j.ecoinf.2020.101158
Wohner, C., Peterseil, J., & Klug, H. (2022). Designing and implementing a data model for describing environmental monitoring and research sites. In Ecological Informatics (Vol. 70, p. 101708). Elsevier BV. https://doi.org/10.1016/j.ecoinf.2022.101708
DEIMS-SDR is developed by
DEIMS-SDR is currently funded by European Union research projects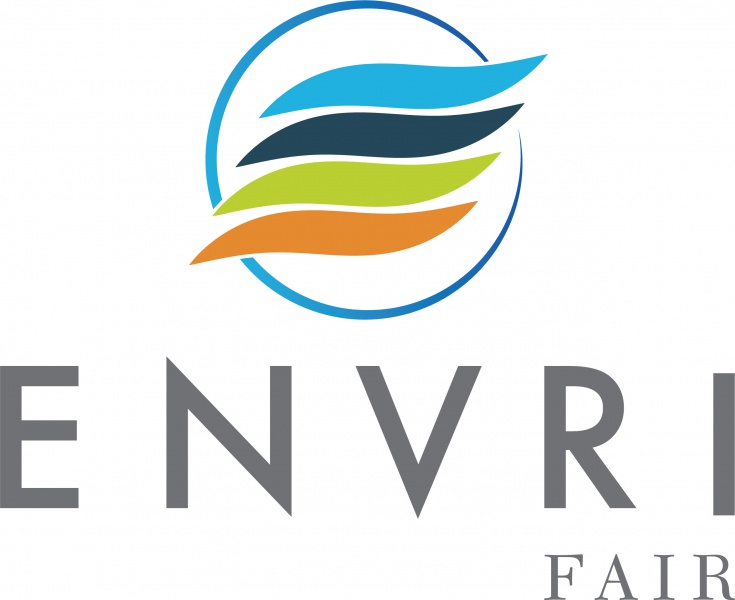 In the past, DEIMS-SDR received funding from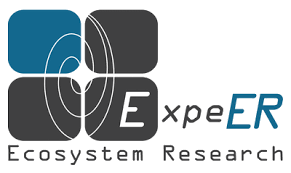 DEIMS-SDR supports
 

DEIMS-SDR on re3data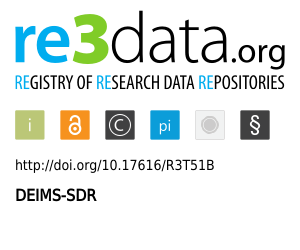 FAQ
What is DEIMS-SDR?
DEIMS-SDR is a place where you can register your research site, (data collection activities), datasets and sensors.
Can I add content on DEIMS-SDR?
Sure, just write us a message using the contact form and we will provide you with a user account.
Why should I contribute something?
Because it is helping both yourself and us. Providing site information and datasets helps your site presenting yourself to the world. It makes it easier for scientists to find your site. It connects us and brings us closer to each other.
Who is maintaining DEIMS-SDR?
The servers are hosted by NERC CEH. DEIMS core was developed by US LTER, the University of New Mexico, the University of Puerto Rico, the University of Wisconsin, and Palantir.net. This fork was developed by both LTER Europe and ILTER and is currently maintained by LTER Europe/the Environment Agency Austria
What metadata formats do you provide?
Currently we are providing ISO 19139 Inspire Profile, as well as exports using our REST-API.
Can I use the data that you store on DEIMS-SDR?
Yes, absolutely! Please contact us so we can help you. We'd love to see applications based on DEIMS-SDR and its data. Just be sure to actually cite DEIMS-SDR and the individual people and organisations that provided the data. You can find more information about that in the DEIMS-SDR terms.
And what about those icons used on the frontpage (latest updates)?
Those are INSPIRE Icons and can be found here: https://github.com/INSPIRE-MIF/INSPIRE-themes-icons
All other icons were designed by the DEIMS-SDR team.
Acknowledgements
DEIMS Logo designed by © Mirella Frenzel